Africa
→
West
Percussion Trio; whose members include Jamie Ryan, Ryan Korb, and Josh Ryan, is dedicated to the performance of African and Afro-Caribbean styles of music in addition to Western music for percussion. Their unique compositions and arrangements of folkloric styles are influenced by the members' studies abroad and with master musicians in African and Afro-Cuban genres as well as their backgrounds as classical and jazz musicians. The concept of "Africa→West" demonstrates not only the trio's interest in folkloric music, but also how African and Caribbean music has been shaped by the experiences of Africans in the Western Hemisphere.
The group's unique repertoire and varied interests allow it to function in many settings. Africa→West performs in concert halls, at jazz festivals, and in world music venues. The trio is often found in universities and public schools where it teaches classes, workshops, and performs with students of all ages. Africa→West has performed at the Percussive Arts Society International Convention, the Music Educators National Conference convention, WCPN, WVIZ, and many other locations around the U.S. The group regularly performs at Baldwin Wallace University, where it is an ensemble-in-residence.
"The Africa->West Trio represents what is best in the emerging nexus between world percussion and a mix of cultures. They are also first class educators who put on superb workshops and clinics."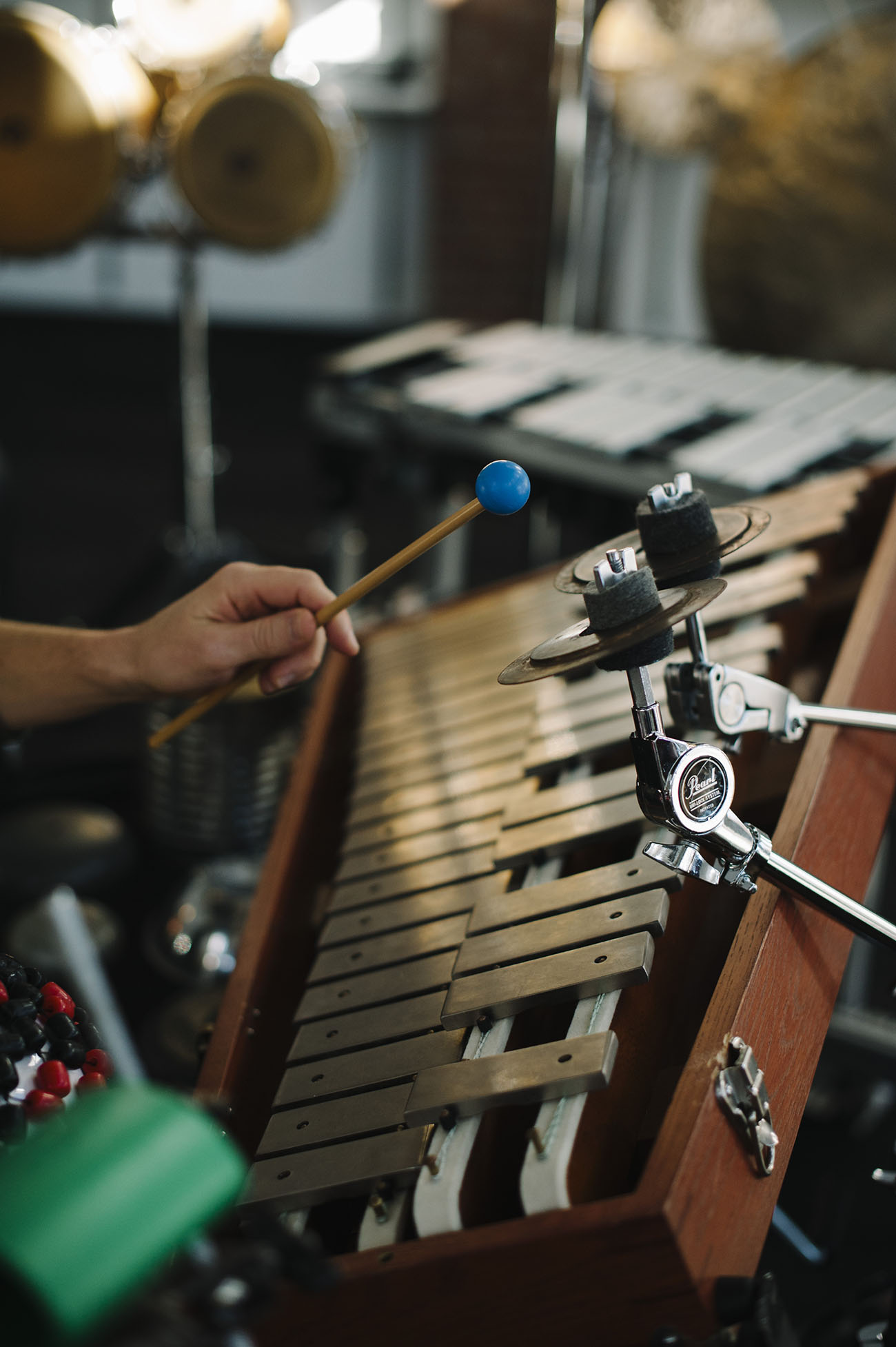 "The Africa->West Percussion Ensemble performed for the 2008 Wisconsin State Music Conference in Madison Wisconsin. Their performance was outstanding and covered a wide range of unique and educational concepts of African drumming, styles, and performance techniques. Their excellence in pedagogy was evident in their connection with the audience and appropriate extensions to the music education theme. In addition to a great concert, and perhaps even more meaningful to educators, they gave several workshops for music educators which were extremely effective, hands on learning. The members are brilliant musicians who have all studied with African percussion masters and marvelous music educators who know how to tie this creative musical experience into a wonderfully exciting concept of teaching music to students. I highly recommend them.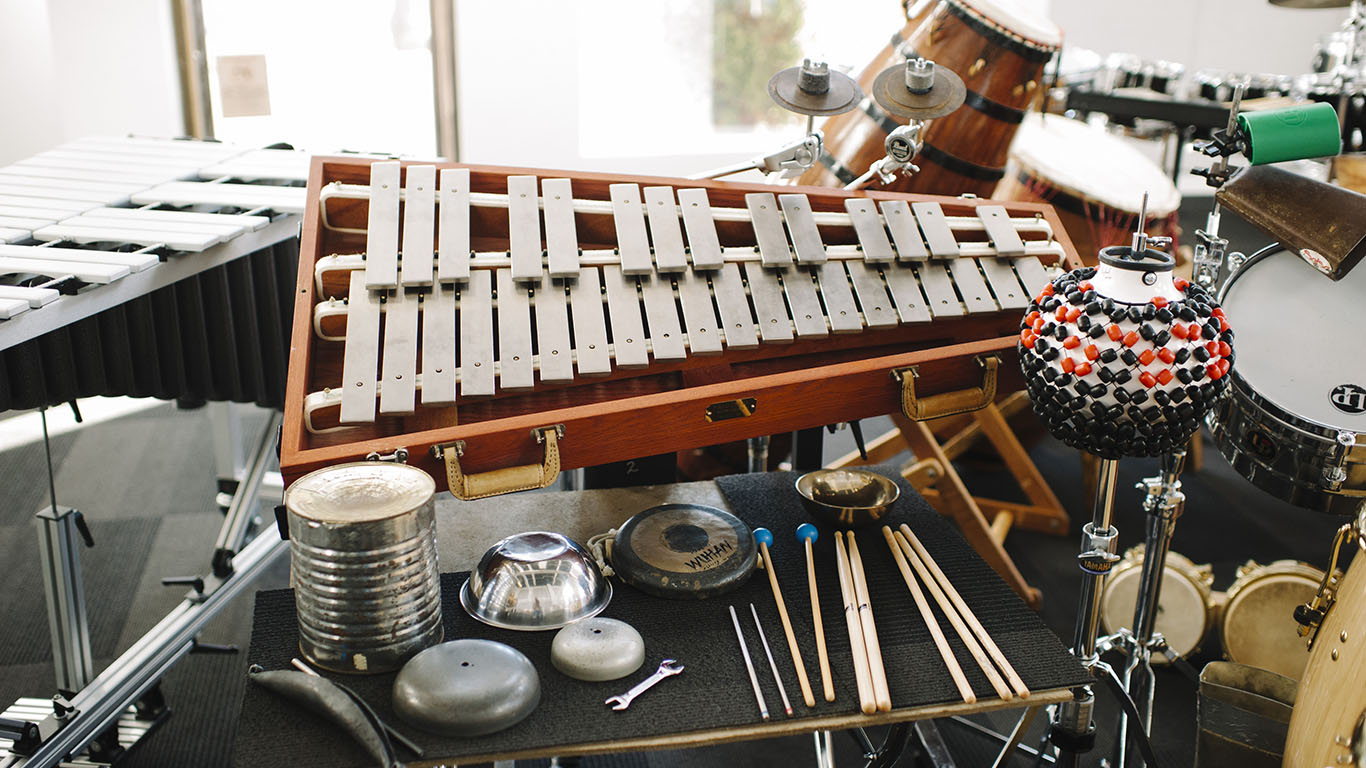 "Africa->West's combined depth of knowledge and musicianship is remarkable. The trio's residency was inspiring and informative, teaching us all about the deeply emotional nature of African and Afro-Cuban music."
"The Africa West trio visited John Marshall High School in December 2009. They performed as a finale on our Christmas Concert, along with providing two workshops for instrumental music students. The audience was enthralled with their performance. It was a wonderful conclusion to our concert. The students were thrilled to participate in the hands-on workshop. Josh, Jamie and Ryan did a superb job of presenting the material in a way that was on the level of the students, yet contained all of the information needed. I would highly recommend Africa West as a great addition to any program, whether it be a straight performance or workshops."Director of Bands
Director of Bands
"The group also performed a concert of various African pieces for the entire student body and presented it with brief discussions of the historical background of the music, its multi-cultural influences, and made it understandable and fun for student musicians and non-musicians alike. The students and the teachers loved the performance!"
"Our students and staff look forward to your performance every year. The students are excitedto see and hear the multi-cultural instruments and music. Africa->West brings knowledge and an exciting musical style / genre that instill into the hearts of our young people a passion for music."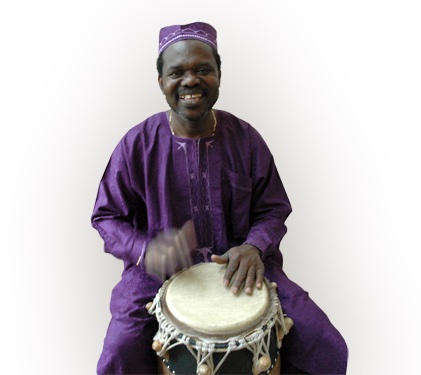 From Sowah Mensah
With its unique blend of West African and Afro Cuban music, the Africa West Trio provides their audiences with refreshing and highly creative musical compositions that highlight the virtuosity of its members. Their presentation style and wide assortment of percussion instruments from Africa, Latin America, and Europe provide a high level of education which has something for everybody–the music student, the music teacher, the average concert goer, and any music enthusiast. The Africa West Trio is a must-see group.
Sowah Mensah, Ghanaian musician, Macalester College